Pam and Luke Crump met and married in 2002.  Pam says she could tell Luke was a good man; he loved all four of her dogs living in her home, as well as the 6 puppies (soon placed) that were also in her home at that time.
When Pam retired from teaching, she began finding the very best Shih Tzu around the country for future showing and breeding.  Health, personality, conformity to AKC breed standards and variety in colors and sizes are the primary goals.
As a breeder, she now produces "typey" show-potential dogs with Champion pedigrees.  Colors include the parti colors (best for showing) as well as solids in black, red, gold, silver, brindle, and the dilute colors of blue, chocolate and liver.  And she even gets puppies with the "Dobie" marking.
<![if !vml]>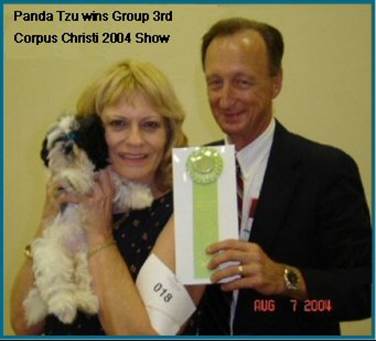 <![endif]>
When our pets permited, we loved to take in the Sunday Brunch at the Beachside Grill & Lounge in the Holiday Inn Sun Spree Resort on the beach on Padre Island (about a 20 minute drive).
Linda Flores (see our Credits page) performed for the brunch for more than 15 years.  Her band (Latin Influenze) played the widest variety of great dance music that we have ever heard from any one band (and we loved to dance, managing to eat when the band took a break).  Sadly, Linda passed away in 2014.  We miss her greatly, but rejoice that the angels have added one incredible voice.
We must take a break from our dancing until Pam gets her knees and back taken care of.
We are located in the Corpus Christi, Texas area.
Give us a call at (361) 334-3326, whether looking for a puppy or just wanting to talk about Shih Tzu.
<![if !vml]>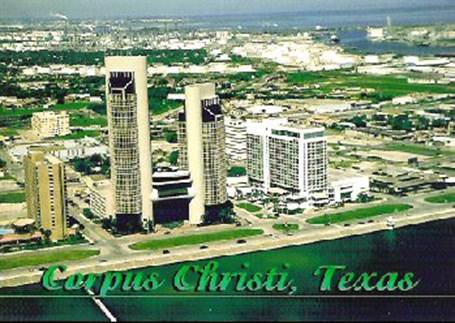 <![endif]>

<![if !supportMisalignedColumns]>